About Vaginal Rejuvenation
At ReGynerate by Moore Surgical Arts & Gynecology, we offer laser rejuvenation services with innovative technology to improve the vaginal health of Little Rock and Clarksville, AR area women. Laser vaginal rejuvenation is fast, minimally invasive, and offers benefits to women in many different stages of life. After childbirth or menopause, women may seek the help a trusted, board-certified gynecologist to help with mild to moderate stress urinary incontinence, decreased vaginal moisture and lubrication, and dryness and itching associated with menopause. There is no need to live uncomfortably with any of these painful, irritating symptoms. Our laser rejuvenation techniques will stimulate the collagen production in your vaginal tissues (inside and out) through two proven, popular rejuvenation techniques.
During a private, discreet consultation with Dr. Pittman Moore, you can discuss the ways in which your feminine health can be amplified with laser vaginal rejuvenation. Whether you are suffering from one or multiple symptoms, we can help you obtain the relief you deserve and restore some youthfulness to your vaginal area.
ReGynerate currently offers two laser treatments to help you achieve the relief and rejuvenation you desire:
ThermiVa
For the internal and external vaginal areas, ThermiVa can be used to treat skin laxity, stimulating the production of new collagen cells to help reverse the effects of aging. ThermiVa is a nonsurgical, minimally invasive treatment that uses heat energy (emitted via radiofrequency) to target skin tissues deep beneath the surface, leaving the treatment area unharmed.
FemTouch
For the inner and outer vagina, FemTouch is a CO2 laser treatment that works to correct vaginal atrophy and laxity, fix stress bladder leakage, restore feminine pH (reducing frequent UTIs), and improve natural lubrication and sensation. The treatment takes less than 15 minutes and is minimally invasive and nonsurgical. It is recommended that Femtouch is administered in a series of at least three sessions; however, many women notice improvement after their first session.
ReGynerate is proud to offer vaginal rejuvenation to healthy women of all ages and stages of life. However, women who make ideal candidates for our laser vaginal rejuvenation treatments typically experience:
Mild to moderate urinary incontinence (leaky bladder)
Decrease vaginal moisture and lubrication
Itching and dryness associated with menopause
Less enjoyment with sexual intimacy
Loose skin in the vaginal area (vulvovaginal atrophy)
Before your laser treatment session, you will be escorted to our procedure room where you will be asked to lie down comfortably. A technician will insert the FemTouch or ThermiVa device (which is shaped like a wand or a rod) into your vagina. The device will send pulsating light energy from the laser to stimulate collagen production and tighten the skin. You may need to attend several sessions for best results. During your consultation, Dr. Moore should discuss with you how many sessions it will take to achieve your desired results. There is no pain or downtime associated with the use of this laser. You should be able to resume your day as normal after the appointment.
This is a minimally invasive, nonsurgical procedure that does not require stitches or sutures or a lengthy recovery period. Laser vaginal rejuvenation treatments tighten the soft tissues in and around the vaginal area but will not reconstruct or eliminate loose skin. If you are interested in a surgical vaginal rejuvenation surgery, such as labiaplasty, this can be discussed during the initial consultation. Excessively loose vaginal skin may require a more invasive procedure and can be discussed with Dr. Moore during your consultation. As the laser treatment stimulates the production of collagen in your skin, your results may increase over the coming weeks and months.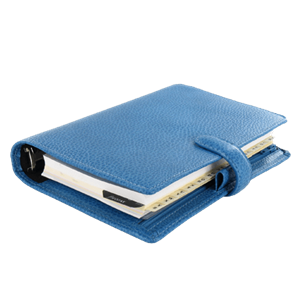 Plan Your Procedure
Procedure Recovery Location

Out-Patient
Contact Us
At the peak of your life, there is really no reason to accept discomfort, incontinence, and vaginal laxity. If you are ready for the relief of your symptoms in a minimally invasive, proven manner, we invite you to contact ReGynerate right away. Find out more about nonsurgical vaginal rejuvenation and how it could change your life and perspective during a consultation with Dr. Moore in Little Rock or Clarksville, AR. Our team and support staff are dedicated to helping our patients achieve their best life. Let us help you!