Hormone replacement therapy (HRT) at ReGynerate by Moore Surgical Arts & Gynecology in Little Rock and Clarksville, AR begins with blood hormone testing and an examination of symptoms by board-certified gynecologist Dr. Pittman Moore. Our team provides thorough gynecological care for women of all ages and can help you during your transition from perimenopause to postmenopause. If you are over the age of 40 and have begun missing periods and are experiencing vaginal dryness, pain during sexual intercourse, hot flashes, or sleepless nights, you should consider hormone level testing. Initial testing focuses on evaluating your estrogen levels and controlling symptoms. During this appointment, you can expect:
A discussion of medical records, family medical history, and sexual history
A pregnancy test (if deemed appropriate and necessary)
A pelvic exam
During your first visit, you will meet with Dr. Moore who will determine what additional testing is necessary or if other conditions need to be ruled out. We look forward to seeing you at your consultation and helping you soar through this stage of your life with grace and confidence.
Perimenopause & Menopause
Women typically begin to see a change in the regularity of their menstrual cycles after 40 years of age. This is due to a decreased production of estrogen and a cease of egg production. Perimenopause is the beginning of the transition when you will begin to notice hot flashes, months between periods, mood changes, vaginal dryness, and sleeplessness. Your symptoms will come and go as your estrogen levels rise and fall. You have officially reached menopause when a full year has passed since your last period.
Once your transition through menopause is complete, you will be considered postmenopausal. At this stage, you will likely see immense relief from the hot flashes and sleeplessness that you once experienced. Many women find hormone replacement therapy extremely helpful in addressing their remaining postmenopausal symptoms. Our extensive treatment options allow women to find a therapy that works to address the majority of their symptoms, helping them to live a high-quality life.
While hormone replacement therapy is not meant to be used long term, you will still need to manage your treatments for a few years (approximately less than five). At ReGynerate, Dr. Moore will create a treatment plan specific to your needs, help address your postmenopausal symptoms, and help you feel better overall. There is no right or wrong treatment, and the method that will best help treat your symptoms can only be determined by a professional and trial and error. It is important to keep in mind that different therapies work for different women.
BioTE bioidentical hormones are engineered to mimic the hormones that the human body produces on its own. Because of their careful production, it is thought that they may offer fewer risks than synthetic hormones. Dr. Moore offers BioTE bioidentical hormone replacement therapy for men and women in pellet form to help address their symptoms. While the dosage of your pellet will determine the degree of your results, BioTE therapy can be used to raise a man's testosterone or balance a woman's hormones during perimenopause and menopause.

BioTE Hormone Pellet Therapy for Men – Low testosterone is a common imbalance that can cause serious health issues when left undiagnosed and treated. A few typical symptoms of low testosterone, which usually emerge after the age of 30, include depression, anxiety, and a decreased libido. Hormone pellet therapy with BioTE is a safe and effective treatment for these symptoms.
BioTE Hormone Pellet Therapy for Women – Hormone imbalance is a serious but common problem for many women, especially during perimenopause and menopause. Hormonal imbalance can cause fatigue, anxiety, and hot flashes. Hormone pellet therapy is a natural and highly effective solution for the treatment of these symptoms.
Estrogen replacement therapy can be delivered through a patch placed on the skin. This is often easier than taking a daily oral medication. It is very important to watch for the warning signs of a blood clot, as patches have a higher risk of developing a blood clot.
Applied to the skin of the arms or legs, hormone replacement creams carry the hormones directly into the bloodstream. Creams may work better for women who have trouble with the side effects of oral medications. This hormone replacement therapy offers for lower absorptions and may not be ideal for a woman with severe menopausal symptoms.
Inserted directly into the vagina, a hormone suppository can be used to address physical symptoms like vaginal dryness, itching, painful sexual intercourse, and atrophy. Vaginal suppositories are an ideal treatment option for women who primarily suffer from sex-related menopause symptoms.
Women commonly take daily oral medications (pills) for estrogen replacement therapy. Dr. Moore may prescribe medications like Premarin, which can relieve hot flashes, vaginal dryness, and prevent bone loss. Oral hormone therapy is associated with very little side effects or risks.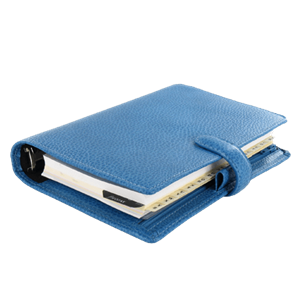 There is no one-size-fits-all approach to treating the symptoms caused by menopause. If you are struggling with hot flashes, sleeplessness, mental fog, or more, call and schedule your appointment today. Dr. Moore will provide you with diagnostic testing and create a treatment plan according to his assessment of your symptoms. We can help you enjoy this exciting stage in your life with hormone replacement therapy.